There is many reason behind a person to become naturist? Can you all share you personal experience? How do we educate the public of the separation of nudity with sexuality? How to desensualize human body ? How human body to be seen as part of individuality rather than sensuality?
I am staying in country where freedom is limited. As far I could remember it was around 1997 to 2000 where Internet widely available. The FKK was not known to be until few years afterward. The web was full of porn or exhibitionist and the idea of naturism or nudism was not know until later. It was not easy process to convert and have mentality and respect of the human body as previously bare body reference to only sexuality, porn, exhibitionism and voyeurism.
Deep in side I think everyone enjoy to beauty opposite sex or same sex depend on individual preference. Thus it is not an easy task. Especially if a person who are new to this idealism  and to desensualize it ..desensitize it ..by look at human body day in and day out I could gradually make myself better naturist and not related breasts or vagina to sensuality but as an identity of humanity as the vessel of life for all human came out from vagina and got milk from breasts.
I really wanted to balance naturism and sensualism. But sometimes look with respect to nude body is allowed I guess as long it is not staring be respectful. My first time encounter with naturist was in 2005 in Mecklenburg-Vorpommern beaches. Old and young were comfortable with their nakedness.  Later on I always try to look the opportunity to go and meet naturist in other countries but seem I can not get to talk to them. Later on 2012 I went to Perth clothing optional beach and in 2013 and 2015 to Cap D'adge.  In South of France I couchsurfed with  French couple who said Cap D'agde is too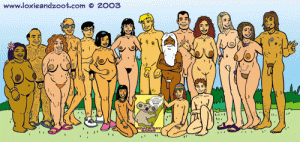 crowded and it is not as nice as previously where sexuality is no seen the beach. During old days not swingers and no public sex on the beach. Thus they prefer to go au naturel in Seringnan. Maybe next visit I could go to Seringnan with them All in all these real life experience make me more confidence to be nude in public and to make myself to be better naturist and dream of living nude 24/7 if possible. Thus I am dreaming of United Naturist Federation.