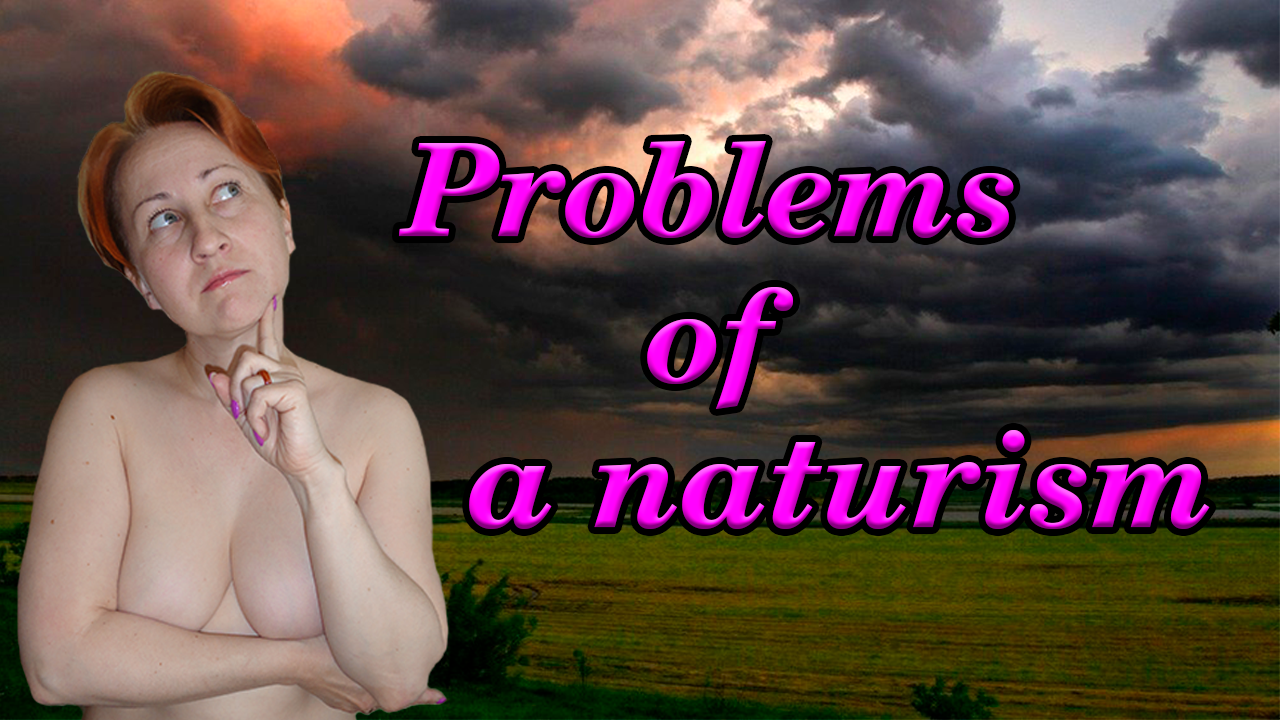 June 5, 2019 in Uncategorized
Hello dears! I'm Mila and welcome to my channel "notes of a naturalist". Today I'm shooting a video in nature again.
It's getting cold, but it's good to walk in the fresh air. The topic I want to talk about is not outdoor recreation, but what is connected with it. Or rather, what some people say about naked rest. I am not very pleased to raise this topic, but it is a fact and those who are engaged in naturism and nudism know it.
I look closely at what is happening on the Internet, in the world in the news. And I keep track of how people generally relate to naturism and nudism in different countries, but I am primarily interested in the attitude to naturism in Russia. And unfortunately I face different not very good attitude. Someone is neutral, someone believes that we are mentally ill people and we need to be treated. And a lot of people.
What does this come from? I believe that it comes from the fact that no one wants to understand us. What do nudists that promote. They don't want to know who we are. And the fact that a person does not know us and does not want to know, he is afraid of us. And so, so to treat us. Some psychologists, unlike other experts say that naturism and nudism come to people with mental problems in life and they have deviations. I don't agree with that. And after these videos a lot of comments. People write: "Yes, nudists and naturists are sick people with mental disorders, they are maniacs, they should be treated."People don't want to know who we are, what we do, what we do.
Often I meet on the Internet positive comments. People come out in our defense and say: "naturists and nudists have a right to it." And if in our address there are negative opinions, there are those people who protect us. And I'm glad that not everyone is negative about this. The latest news of television and the Internet inspired me to shoot such a report. Talk about it, raise the issue again.  Write in the comments, who faced a negative attitude.  This is a problematic topic, it should be discussed. Subscribe to my channel, follow the new videos, all for now.