Премьера моего Ютуб канала!!!
Posted on May 11, 2019
Hello! First of all, I want to convey a huge gratitude to my friends, those whom I know on social networks is "In contact", it is "Facebook". I have a lot of friends naturists from other countries, the geography is huge: Europe, Canada, the United States, I will not list all the countries to accidentally someone not to forget, not to offend. Guys thank You very much for the moral support that you gave me when you learned that I will create this channel. I created it, we can say, with Your help so thank You very much, and we begin!!! Today at 21:00 Moscow time, do not miss!, premiere of my video on YouTube channel "Notes of the naturist".
https://www.youtube.com/channel/UCmZ2BBuXl6UiCSTpdmHJl6g?disable_polymer=true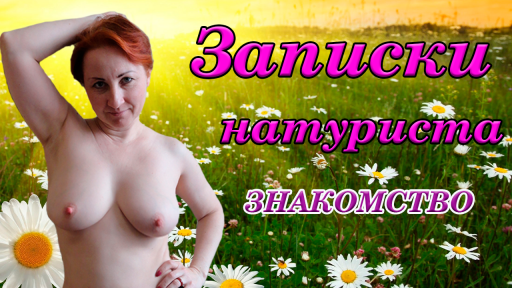 Please share this content using the social media sharing facilities here!