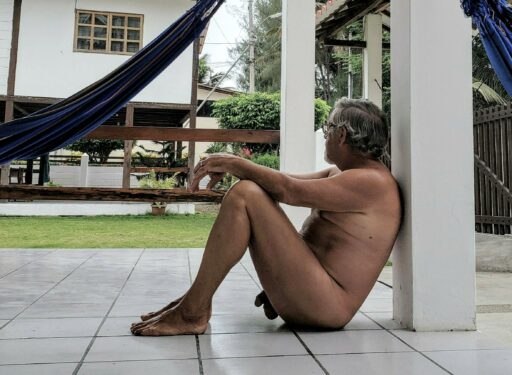 I wake up early each morning here in Ecuador. The first thing I do is to shut off the fans, open the door, go outside and check the weather, and then take care of morning ablutions. Once cleaned up and hair brushed, I put on the coffee maker and head out to our patio to wait.
After a while, my wife brings out the coffee and joins me. I am the only one who embraces naturism, but that doesn't mean we spent many of our moments apart. It's about mutual respect.
How do you manage, if both aren't naturists, giving up the idea of trying to appease the other, or control the other?