The internet is full of photos and blogs and posts and tweets, of naked people, naturists and protestors, art events, naked hiking tours, etc. It always surprises me how many of these are cross-posted from "somewhere else". The *original* photographer or participant is not so often to be seen. Many of these are of course photos of cute naked young girls. How many of those do you see on your average naked hikes…?
It's not just about posting other people's material. In many cases, people will refuse to participate in letting others know of their involvement altogether. Like several people who tried to submit material for a book on Naked Hiking I wrote and published. Several people sent in material with the express concern that their "real name not be used". I could cry. (their private material were not used).
If we are to demonstrate to people, mainstream society, that being "naked is ok", then surely we have to stand up and be counted.
Now, I do understand that in certain circumstances, for instance in todays' witch-hunting atmosphere of terror, school teachers in particular might feel some concern of how their parents will react, but this is only really making the situation worse. It always seems as though people are concerned about what others "might think". T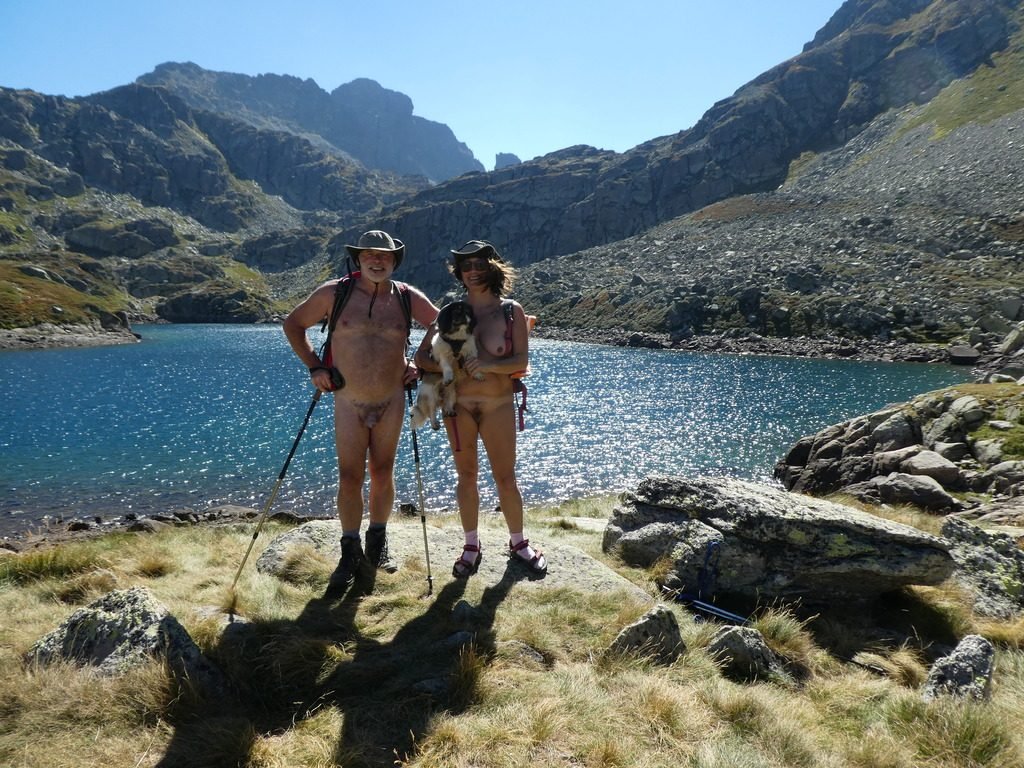 he only way to change this is to be open.
This is how the gay community behaved up until 50 years ago, when they started to "come out", and look at that community now! Naturists and nudists and naked people all around the world, need to have a little more gumption. Don't be afraid to post a naked photo on the internet, with your real name attached. Show people how unashamed of your activities you really are. You are, UNashamed, right?
And, to forestall the inevitable hysteria, I do NOT mean that everyone MUST do this. I'm just suggesting that if a few more people used their own images, their own stories, their own names, then we would begin to see more respect from mainstream culture. It's easy for the like of Top-Gear and Page-3 to snicker at the nudists who hide behind their fences, because they know none of them are ever going to complain for fear of being "identified".
Just think how nice it would be to be able to talk to your work colleagues, your neighbours, about your holidays and your W/E activities, instead of being terrified they might one day find out. Remember this: once the image is in the public domain, nobody can threaten to expose you. Pre-empt the attempt, post first. The ground will not swallow you up, I promise.
By all means cross-post links to this blog, comment on it, share the message far and wide! However, consider with your own next blog, maybe use your real name. Here's mine: Richard Foley