Seattle is not known for winter sun.  But, this year has been exceptionally bad – rain every day between December 27 and February 6.  On our island, we had 10  inches (25 cm) in December and 15 inches (37 cm) in January.  The snow level has gone up and down so that ski areas are either buried in new snow or facing washouts as torrential rains melt the snow.  Between extreme avalanche dangers or roads closed as a result of landslides, we have not been as active as normal in the mountains.
Yesterday the skies began to clear and we went for a jog only to find our favorite local trails under water: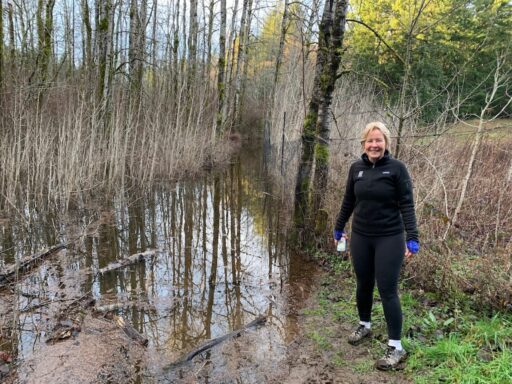 Today the sun is fully out and we heard that orcas were moving up the Puget Sound near our house.  My son captured this photo:
But by the time I reached the beach, the orca pod had moved several km to the north. It was a perfect late afternoon with air and water temperatures almost the same at 45°F (7C).  No wind, sun.  Perfect for a quick swim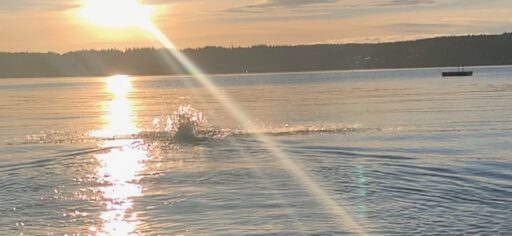 And amazingly comfortable air dry after the dip.