After breakfast, I walked up the streets in the rain. At Tienzens, I gained a farm track and stripped off quickly, so that I was now walking naked through the cool drizzle again. It was cold, because there was a slight breeze, but manageable if I kept my walking pace up.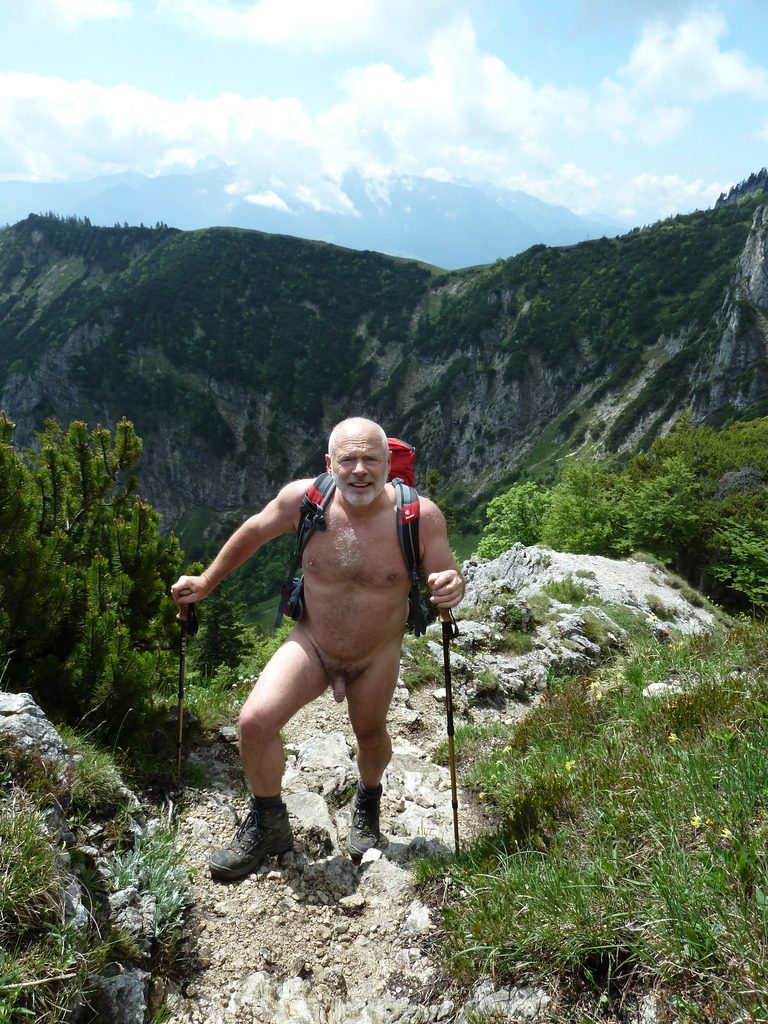 The tracks were excellent, with wide views across the Wiptal, as the paths countoured around the gentle slopes. I worked my way steadily south, through the several forests, past Steinach, then Stafflach, dressing briefly for each village, and finally arrived in Gries, as the rain settled in for the afternoon.
I had made good progress, and was not far from the Brenner pass itself, so I stopped for a break before continuing. Naked, I headed up the hill towards the Sattelberg, this time the path crossed over a stream multiple times, and my feet became very wet. As I gained height, the sun came out occassionally, as if to welcome me to the head of the valley. A small herd of cows were grazing on a high meadow that in the winter was clearly used as a ski run, and wandering nonchalantly between the ski-lift pylons. They didn't seem to mind the naked man striding up their alp. The Sattelbergalmhutte was an impressive place with a long view down the valley up which I had just walked, where the clouds still swirled darkly, and to the south were the Kuhberg and the Wolfsdorn mountains, covered in a mantle of freshly fallen snow, perhaps 200m above my present height.
Merken
Merken