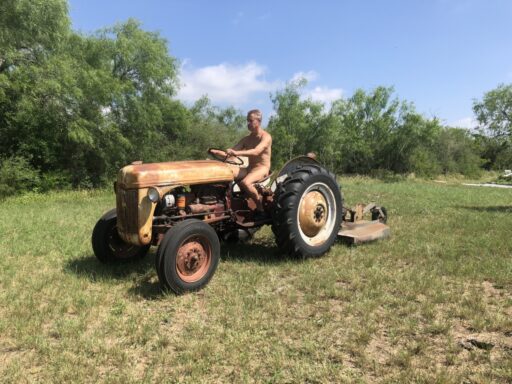 The lady I bought my land from had an old tractor sitting out in the back yard.  It was buried halfway up its rims in mud as it had been there for at least four years since her husband passed away.   We traded it for custom-built handrails that I welded up for her front porch.
A friend helped my winch it out of the mud and bring it to my house on his trailer where with just minor work on the carb and fuel system, it started right up!  I love old equipment because it's so simple to work on.  It still needs more work but after putting on new tires, it does the job.
I bought a dirt scoop for it as well as an old harrow for planting my crops.  I got a used mower attachment which makes short work of mowing my 3.5 acres.   Life is good and naked here in Texas.