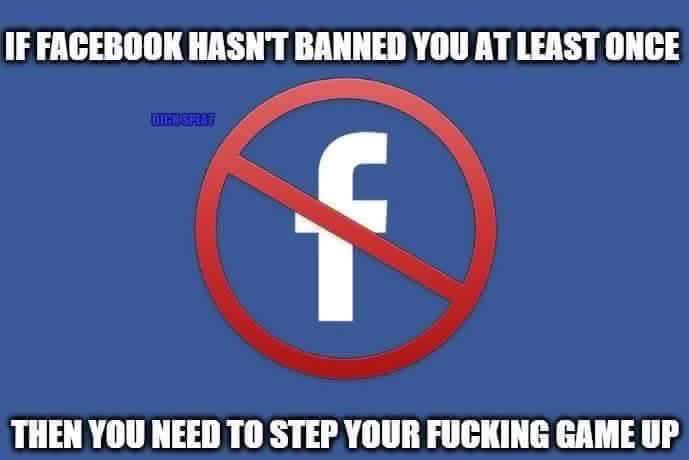 August 25, 2018 in Uncategorized
I was banned by Facebook, and content removed, accompanied by the threat of a permanently disabled account, because of the above photos, apparently because I violated their TOS. This is simply not true, and I believe this is more likely to be a case of the morally hypocritical puritan minority imposing it's views on the rest of us yet again. It's not sufficient to lie down and accept the administrative choice in this case because FB says one thing and does another, all at the behest of somebody who decides to complain because they see something they disapprove of.
This is censorship of the worst kind. Let's take a look at Facebook's actual TOS: Facebook's very own Community Standards includes this text under the nudity section: "…we aspire to respect people's right to share content of personal importance…" and here is the relevant section:
Nudity and Pornography * Facebook has a strict policy against the sharing of pornographic content and any explicitly sexual content where a minor is involved. We also impose limitations on the display of nudity. We aspire to respect people's right to share content of personal importance, whether those are photos of a sculpture like Michelangelo's David or family photos of a child breastfeeding.
Setting the standards for style. In the two examples above, one is a hike in which I participated in the alps. This is documentary and surely of personal importance? The other image records a highly interesting Art installation by the photographer and artist Spencer Tunick, in the centre of the city, hosted by the opera house to celebrate the beginning of the Opera season in Munich. How much more related to personal importance and to modern Art is it possible to get, and still be regarded as pornography by Facebook admins?
Paul Rapoport has more of the same type of Facebook lying, and abuse of their authority with regard breastfeeding images, to provide shamefully filtered content, (where Facebook lies when they incorrectly say they do not censor such images), can be seen in multiple examples here.
Please feel free to share links to this page as far and as wide as possible, with a view to letting Facebook realize they need to accommodate the harmless views of their users, and to not impose a puritan minority view on the rest of us. If their mission statement, (Facebook's mission is to make the world more open and connected), then they are failing by engaging in such disgraceful censorship.